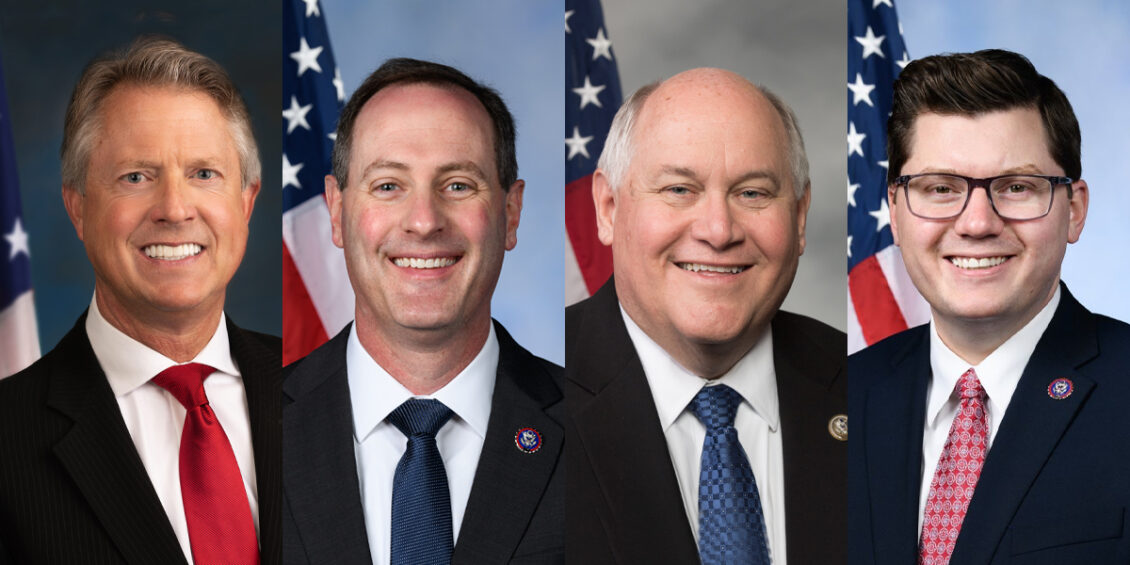 Assaria, Kansas — Two more members of Kansas's Republican delegation in Washington, D.C. announced their support for Steven Johnson for state treasurer today.
U.S. Senator Roger Marshall and Congressman Tracey Mann offered their endorsements of Johnson, a state representative.
"Steven is one of the brightest financial minds I've ever met," Marshall said. "He's going to do a great job as our next state treasurer."
Mann encouraged all Kansans to support Johnson for treasurer.
"I am confident Steven Johnson will serve Kansas well as our next state treasurer," said Mann. "Steven will work to stop Environmental Social Governance investment strategies that put Kansas families, pensioners, and businesses last."
Johnson made eliminating woke ESG investment strategies a centerpiece of his campaign. ESG funds only invest in companies based on their environmental and corporate policies, making returns on investment a secondary concern. The state treasurer is tasked with managing Kansas's investment portfolio including the Kansas Public Employees Retirement System.
"We need a state treasurer who will ensure Kansas taxpayer dollars are invested with high returns and with companies that share our Kansas values," Mann said. "I urge all Kansans to vote for Steven Johnson for state treasurer this November."
Last week, former state treasurers and Congressmen Ron Estes and Jake LaTurner announced their support for Johnson's campaign. A majority of Republican legislators in the Kansas House and Senate also endorsed Johnson for state treasurer.